Vol-1229




urn:nbn:de:0074-1229-8

Copyright © 2014 for the individual papers by the papers' authors. Copying permitted only for private and academic purposes. This volume is published and copyrighted by its editors.
---
DyNaK 2014



Dynamic Networks and Knowledge Discovery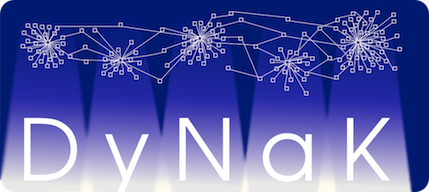 Proceedings of the 2nd International Workshop on Dynamic Networks and Knowledge Discovery


co-located with the European Conference on Machine Learning and Principles and Practice of Knowledge Discovery in Databases (

ECML PKDD 2014

)

Nancy, France, September 15, 2014

.
Edited by

* Institut Galilée - Université Paris-Nord, LIPN - UMR CNRS 7030, F-93430 Villetaneuse, France
** University of Torino, Dept. of Computer Science, I-10149 Torino, Italy


---
Table of Contents
Session 1: Applications
Session 2: Large-scale Networks
Session 3: Dynamic Networks
The whole proceedings can also be downloaded as a single file (pdf).
---
2014-09-08: submitted by Ruggero G. Pensa


2014-09-08

: published on CEUR-WS.org |valid HTML5|