Vol-3452




urn:nbn:de:0074-3452-3

Copyright © 2023 for the individual papers by the papers' authors. Copyright © 2023 for the volume as a collection by its editors. This volume and its papers are published under the Creative Commons License Attribution 4.0 International (CC BY 4.0).
---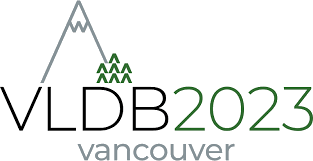 Vancouver, Canada, August 28, 2023

.
Edited by

♦ FORTH-ICS, Greece
★ University of Waterloo, Canada


---
Table of Contents
Summary: There were

13

papers submitted for peer-review to VLDB 2023 PhD Workshop. Out of these,

12

papers were accepted for this volume.
---
2023-07-14: submitted by Vasilis Efthymiou, metadata incl. bibliographic data published under Creative Commons CC0


2023-08-10

: published on CEUR Workshop Proceedings (CEUR-WS.org, ISSN 1613-0073) |valid HTML5|